Greenleafe Ergonomics
Greenleafe Ergonomics is an independent consultancy specialising in the prevention, management and reduction of workplace ill-health, including accessibility problems associated with computer use (Display Screen Equipment (DSE)).
Our aim is to optimise well-being at work for everyone, including those with complex issues surrounding physical disability, sensory impairment, literacy needs or returning to work following pregnancy, injury or ill-health.
We offer a wide range of ergonomics and disability-related services. Our comprehensive individual and workplace risk assessments are compliant with current Health & Safety and disability discrimination regulations.
Greenleafe provides cost-effective workplace solutions. Whatever your location, whether in an office, factory, shop, university, college, school, leisure venue, working from home or in mobile situations, our bespoke services are tailored to meet your needs; benefiting both individuals and organisations alike.
Jan works with us to identify workable solutions that also fit with the culture and working environment of our offices. I have no hesitation in recommending Jan's services and am confident she will adapt her expertise to suit your needs rather than providing a one size fits all approach.

Kirsty Scott, Facilities Manager (Global US law firm based in the City of London)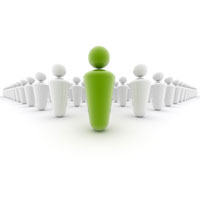 Whatever your requirements, our services may be implemented on their own or combined as part of a bespoke package tailored to your needs.