Greenleafe Ergonomics : About us
Quick Links:
Greenleafe Ergonomics is an independent consultancy; founded in 2008 by Jan Mulligan. Employing a personal approach based on clear, practical advice, our primary focus is to improve well-being, comfort and productivity in the workplace. Making individual adjustments, which often require minimal outlay, can engender significant, positive change in your most valuable asset – your staff.
We specialise in the prevention, management and reduction of workplace ill-health, including accessibility problems associated with computer use, by conducting in-depth analyses of working environments in compliance with current legislation and regulations. Our tailored services can provide the opportunity for hands-on trials of alternative equipment and modifications to existing workstation/equipment layout and, where applicable, software settings.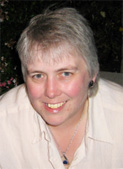 Jan is a Chartered Ergonomist (C.Erg.HF), an elected Registered Member of the Institute of Ergonomics and Human Factors, and a member of the British Computer Society. Her qualifications include: MSc (Dist) in Human Computer Interaction with Ergonomics (UCL, 2009), PGc in Applied Ergonomics (University of Nottingham, 2006) and MSc in Cognitive Science and Intelligent Computing (University of Westminster, 1997).
With an accomplished career spanning 25 years, Jan has adapted her specialist knowledge of accessible/disability-related IT to both commercial and non-profit sectors. Her extensive client base includes work for international law and financial institutions, high profile governmental departments, all levels of education and national charities.
Greenleafe is supported by a network of professional associates and can offer an integrated approach, supporting large or specialist projects. Associate services include: ergonomics, occupational health, occupational therapy, occupational physiotherapy, health and safety, accessible information technology and usability.

Ulf Aberg 2011, awarded by the Institute of Ergonomics and Human Factors (IEHF)

We have been delighted with the help and support you have given us.

T.Hardie, HR, Office of the Independent Adjudicator [2016]
I found your support incredibly helpful and am so much more comfortable at work since you did your assessment! Thank you for being so thorough.

AH, Research Manager, Financial Sector, London [2016]
The report was very helpful indeed and will inform our operating processes and procedures for years to come.

S.Haste, Head of Property, Cats Protection

(Assessment of Feline Housing and Cleaning Operations) [2015]
We were in desperate need a couple of years ago for a H&S specialist who could assist with DSE assessments that were proving to require additional expertise and experience than our team of DSE assessors. Since this time we have built a very strong relationship with Jan and I feel Jan works with us to identify workable solutions that also fit with the culture and working environment of our offices. I have no hesitation in recommending Jan's services and am confident she will adapt her expertise to suit your needs rather than providing a one size fits all approach.

Kirsty Scott, Facilities Manager, Global US law firm based in the City of London [2012]
I just wanted to reiterate my thanks for your supportive approach - you made me feel secure at a very vulnerable time, and I greatly appreciate it.

AR, Communications (Stress Risk Assessment) [2014]
ECU is a small 15 strong charitable organisation and in my capacity as Head of Resources I have worked with Jan for over 5 years, I have always found her advice to be invaluable. Jan provides a personal, efficient and reliable service and is well respected by all the staff at ECU. She has also run some in-house training sessions for us and provided some general consultancy on the accessibility side.

J. Adams, Head of Resources, Equality Challenge Unit [2012]
Jan Mulligan has worked with CILT on a consultancy basis for a number of years. She is held in very high regard by colleagues who trust her advice implicitly. Her assessment of colleagues' problems – ranging from relatively simple to quite severe in some cases – and the solutions offered, have always brought positive results. Highly recommended.

Penny Rashbrook, Head of HR, CILT, The National Centre for Languages [2012]
Jan has worked for us in a DSE consultancy role for almost 2 years and in that time has provided our business - a City Law Firm - with excellent support, diagnosing issues and devising viable solutions with the utmost speed and efficiency; at times on very short notice. Jan has been an asset to our department and I would confidently recommend her to anyone in need of an expert in the field of DSE.

Giuseppe, Facilities, Global US law firm based in the City of London [2012]
Thanks so much for this, Jan. All the changes/additions look perfect and I am already noticing an improvement.

NM, Accountancy firm, Kent [2014]
I myself have an upper limb weakness. Two years ago Jan suggested that I consider using Dragon NaturallySpeaking and it proved a complete turning point for me work wise.

Juliet Adams [2013]
As an Assistive Technology Specialist working on a government funded programme, Jan's extensive knowledge and experience within the disability field have proved invaluable to the project. She has achieved consistently high productivity; working effectively, efficiently and quickly. All of this has been very helpful to both the support team and the project's clients.

Catherine Doherty, Team Manager [2010]
....you have done a fantastic job and we all really appreciate your help.

Paul Haggett, Head of Inclusion (Assistive Technology) Project, BECTA [2010]
I would like to take this opportunity of thanking you for your advice and assistance which had indeed speeded up my recovery process. Keep up the great work.

D.Richards, Deputy Group Secretary, Banking & Capital Markets Practice [2010]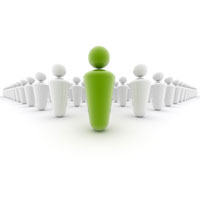 Whatever your requirements, our services may be implemented on their own or combined as part of a bespoke package tailored to your needs.