Greenleafe : Who Cares Wins Radio Show
Join us for a heath and wellbeing lunch and listen break
Quick Links:
If you care about yourself, your family & friends, staff or clients this internet-based radio show is for you. "Who Cares Wins Radio Show" explores a range of topics concerning Health and Wellbeing from the perspectives of the presenters:
Tune in to Channel Radio (www.channelradio.co.uk) at 12noon every Monday to find out everything you need to know about health, fitness and wellbeing. The show is repeated on Thursdays 12-1pm or you can listen at your leisure via the Listen Again links in the "Show Diary" area below and the Who Cares Wins Radio website (www.whocareswinsradio.co.uk)

Tweet the Who Cares Wins presenters during the show via @careswins or you can interact off-line and pose questions to be answered in future shows via any of the following:
Facebook page: www.facebook.com/whocareswinsradioshow
Linked-In Group: http://www.linkedin.com/groups/WhoCaresWinsRadio-4848249
Email: studio@whocareswinsradio.co.uk
Twitter: @careswins

Do you have a story to share with our listeners? Perhaps you work in the field of health or wellbeing and are launching a new product, service, event or treatment approach? Please get in touch: whocareswinsradio@hotmail.co.uk

Our show focussing on dementia and older life issues (broadcast 12 August 2013 - Week 22) was nominated for the Older People in the Media Awards 2013, a celebration of the best media coverage concerning older people's issues. Sadly we did not make it to the shortlist, but we are very proud to have been nominated in our first year of broadcasting.

What "Happiness", "Purpose" or "Love" mean to you in 140 characters or less. Tweet us @careswins using the hashtag #12words (Competition closes 13th December 2015):
Prize: Win a signed copy of Shirley Palmer's book "12 Words - Think It Feel It Do It"
Winners: Three lucky winners will be announced on 14th December and the books will be posted to wherever they live - this is a worldwide competition!

Health Eating Competition (May'14):
Prize: Win a copy of "Healthy Foundations Standard Food Plan" by Emily Curson-Baker of Food At One
Winner: C. Hudson

Who Cares Wins' Acronym Quiz (Apr'14):
Prize: Free guest appearance on Who Cares Wins Radio Show
Winner: C. White

Tales From Turkey (Feb'14):
Prize: Signed copy of Josie Maguire's first book Tales From Turkey
Winner: E. Curson-Baker

(Click on the blue date to listen to that week's show)
Join us for a heath and wellbeing lunch and listen break
Dec 28 = To Be Confirmed
Dec 21 = To Be Confirmed
Dec 14 = Kelly Duke & Simon Crooks of Argo Life and Legacy & The Wrinkly Roadshows
Dec 07 = WBS15 show No1, incl. Jan's interview with Paralympian Tanni Grey-Thompson
Nov 30 = Author, Miles Allen, shares his personal and professional journey with depression
Nov 23 = The importance of gratitude to health and wellbeing with Shirley Palmer
Nov 16 = Kerry Hales joined us in the studio for an update
Nov 09 = A revised repeat of last week's preview of Wellbeing Symposium
Nov 02 = A preview of this year's Wellbeing Symposium (11th Nov), with Miranda Chapman
Oct 26 = Revised repeat of some of Angela's interviews from Wellbeing Symposium 2014
Oct 19 = Angela and Jan were away from the studio this week. A previous show was aired
Oct 12 = Kent-based endurance sportsman, Derek Appleton, of Herne Bay Boccia
Oct 05 = Angela and Jan were away from the studio this week. A previous show was aired
Sep 28 = Dr Sophie Shotter of Illuminated Skin Clinics discusses healthy skin and skin care
Sep 21 = Dee Stringer, Lymphoedema practitioner, of Swelling Matters joins us in the studio
Sep 14 = Angela and Jan were away from the studio this week. A previous show was aired
Sep 07 = Angela and Jan were away from the studio this week. A previous show was aired
Aug 30 = Angela and Jan were away from the studio this week. A previous show was aired
Aug 23 = Angela and Jan were away from the studio this week. A previous show was aired
Aug 17 = Angela and Jan were away from the studio this week. A previous show was aired
Aug 10 = Family wellbeing and nutrition with Deborah Mulvany of Shaping Wellness
Aug 03 = Presenters' topics including: sleep deprivation and Myers Briggs Type® Indicator
July 27 = Updates from Sue Parker of Sue's Arty Creations
July 20 = Foot Health and Care with Jay Lall of Kent Foot and Ankle Clinic
July 13 = Repeat of last week's show
July 06 = Hypnobirthing with Barbara Seal of Hypno Bambinos
Jun 29 = PEMF Therapy with Andy Smith of New Med Ltd
Jun 22 = Julie Dennis provides her top tips for the Menopause
Jun 15 = Daphne Henning of Leaves Inspired
Jun 08 = The Feldenkrais Method with Sabine Schmid Blackaby
Jun 01 = Life Coaching for bereaved mothers with Carol Macey of Take The Rainbow
May 25 = Bank Holiday Monday; repeat of last week's show
May 18 = Wellbeing for your pets with Adrian AK Pet Services, Julia Warren House Veterinary Surgery and Prathayini Alma Veterinary Hospital
May 11 = Effortless Jo explains her mission to teach over 500 people Effortless Meditation
May 04 = Bank Holiday Monday; repeat of last week's show
Apr 27 = Money Attraction Angel, Liz Almond, of Insightful Minds
Apr 20 = Health and wellbeing coach, Clara Gibson, of Make That Difference
Apr 13 = Hormones and BHRT with Consultant Gynaecologist Dr Yehudi Gordon
Apr 06 = Easter Monday; repeat of last week's show (March 30th)
Mar 30 = Happiness with Simon Thorpe of The Expressions Partnership
Mar 23 = Repeat of the Birthday Show from March 16th
Mar 16 = Who Cares Wins Radio Show's Second Birthday
Mar 09 = Professional artist & ex-presenter, Sue Parker, and author, Jill Shaw Ruddock
Mar 02 = Interviews with the speakers & sponsors of 2014's Wellbeing Symposium 2014
Feb 23 = Interviews with Herne Bay Boccia's founder/members Sheila and Derek Appleton
Feb 16 = From the trauma of 7/7 to mental wellbeing via The Ramblers, with Nicky Ratcliff of VirtuallyU
Feb 09 = Deborah McNair of Restoring Health Ltd. discusses Soft Tissue Massage
Feb 02 = Nutrition, Detoxification, Supplements and much more with Kerry Madgwick of Kerry's Natural Health Solution: Vitality Lifestyle Formula
Jan 26 = Presenter's topic: Angela's guide to winter health and wellbeing
Jan 19 = Life and Laughter Coach, Caroline Hart, explains how laughter changed her life
Jan 12 = Hazel Addley's guide to New Year's Resolutions and Goals
2014
Dec 29 = Collection of music tracks from our 2014 shows,; some selected by us and others by our guests
Dec 22 = Angela's pre-Christmas Christmas show
Dec 15 = Neil D'Silva from The Centre for Ultim8Wellness
Dec 08 = Jane Keet, independent consultant from Arbonne International
Dec 01 = More interviews from this year's Wellbeing Symposium 2014
Nov 24 = Angela on happiness & the first of our interviews from Wellbeing Symposium
Nov 17 = Presenters' topics: mindfulness, seasonal affective disorder and Effortless Jo
Nov 10 = Presenters' topic: post surgery support and recovery routes, with guest & regular listener: Gwen Ephgrave
Nov 03 = Presenters' topics: the science of hugs and craftwork ergonomics
Oct 27 = Juliet Shand, representing the charity Erb's Palsy Group UK
Oct 20 = Preview of Being Well Matters event (5th Nov), with Melanie Moore and Elaine Bolton of CIPD Kent
Oct 13 = A preview of this year's Wellbeing Symposium (19th Nov), with Rory Murphy of Wellbeing People
Oct 06 = The work of Social Enterprise Kent (SEK) and their mental health awareness event "Time To Change" (10th October)
Sept 29 = Luiza Kirk of LuizaKirk.com and Body Mind Unbounded
Sept 22 = Presenters' topics: Top tips including healthy gardening and mindfulness
Sept 15 = Angela & Jan's updates from the summer, future guests and events
Sept 08 = Angela's experiences and interviews from yesterday's Great North Run
Sept 01 = Guest Presenter: Martin Feaver discussing the importance of music to our health and wellbeing with guest Jill Keating
Aug 25 = Revised repeat of our first anniversary show, which aired on 19th March 2014
Aug 18 = Revised repeat of Angela's celebration of Who Cares Wins in 2013
Aug 11 = Revised repeat of Jan's celebration of Who Cares Wins in 2013
Aug 04 = Revised repeat of our show from last year's Wellbeing Symposium. For information on this year's event, visit: Wellbeing Symposium 2014
July 28 = Revised repeat of "Spring Clean Your Mind and Body" from April 14 with Angela Brier-Stephenson of Who Cares Win Radio Show and Another Journey Begins
July 21 = Repeat of "Debunking the Myths surrounding Ergonomics" from May 26 with Jan Mulligan of Who Cares Win Radio Show and Greenleafe Ergonomics
July 14 = Mind Map Tapping and more with Cheryl White of New Leaf EFT
July 07 = Presenters' topic: Top Tips for Summer
Jun 30 = Martin Feaver of The Mind Body Connection
Jun 16 = The psychology of colour & image with Jane Wallace of the House of Colour
Jun 09 = Jennifer Hedley, Kent-based mixed media artist, and Bev Saunders, of Edge Bespoke Picture Framing, explain the link between well-being and art
Jun 02 = Katherine representing the Manchester RMCH parent group Faces of Ward 84
May 26 = Debunking the Myths surrounding Ergonomics with Who Cares Wins' very own co-host, Jan of Greenleafe Ergonomics
May 19 = Liz Almond of Insightful Minds
May 12 = Emily Curson-Baker of Food At One
May 05 = No live show this week = Bank Holiday Monday = repeat of April 14th
Apr 28 = Louise Muddiman of Forever Living
Apr 21 = No live show this week = Easter Monday = repeat of March 17th
Apr 14 = Spring Clean Your Mind and Body with Who Cares Wins' very own co-host, Angela of Another Journey Begins
Apr 07 = Sherrill Hawker, representing the charity Beating Bowel Cancer
Mar 31 = Julie Taylor of Time2Shine Hypnotherapy
Mar 24 = Robert Hisee, The Hypnotist Man
Mar 17 = Who Cares Wins 1st Anniversary Show. Join us and share the memories
Mar 10 = Juliet Shand, representing the charity Erb's Palsy Group UK
Mar 03 = Claire Brummell, The Relationist, of Love, Polarity and Passion
Feb 24 = Adrian Kearney of AK Pet Service/Carriers
Feb 17 = Stephen Haynes of The Workplace Health & Wellbeing Network, Navigator Health and MiPins Topic: Integrated Workplace Health & Wellbeing
Feb 10 = Tales From Turkey from Josie Maguire (pen name of Miriam McGuirk)
Jan 27 = Kim Boggins of KB Occupational Health and Safety Services Topic: Health & Work Advisory and Assessment Service
Jan 20 = Kerry Hales, The Complete Coach
Jan 13 = Sonia Hurren, Parent and Teenager Coaching Specialist
Jan 06 = Angela's celebration of Who Cares Wins in 2013
2013
Dec 30 = Jan's celebration of Who Cares Wins in 2013
Dec 23 = Wellbeing Symposium 2013 - our interviews from the day and much more
Dec 16 = Simon Drury of Art of Reinvention
Dec 09 = Sasha MacDonald, Bach Flower Remedy Practitioner
Dec 02 = Marcia Tillman and Michelle Mulliss of Abbey Place Clinic
Nov 25 = Anne Jirsch, Future Life Progression
Nov 18 = Carol Macey (formerly Ring), Emotional Wellbeing and Life Coach of Take The Rainbow and Abbey Place Clinic
Nov 11 = Martin Feaver of The Mind Body Connection
Nov 04 = Tim Box of Headway Hypnotherapy
Oct 28 = Paul Stevens of Future Life Properties and The Pinstripe Medium
Oct 21 = Rory Murphy of Wellbeing People and Wellbeing Symposium 2013
Oct 14 = Lynda Goodier of Bay Tree Place Breast Cancer Support East Kent
Oct 07 = Simone Lantain (Alexander Technique) of Wholeness Technique
Sep 30 = Lucia Micheluzzi and Denise Hood of More Than Yoga
Sep 23 = Diana Saunders & Lana Ay of Diana's Supported Holidays
Sep 16 = Cathy O'Mahoney of Deal Mediation Services and Divorce Nicely
Sep 09 = Vibeke Francis of White Horse Reiki
Sep 02 = Brenda Cameron, Lightning Process practitioner
Aug 26th = No live show this week (Bank Holiday Monday) = repeat of April 19th
Aug 19 = Jane Unsworth of abcsimpleas discussing EFT (tapping)
Aug 12 = Alison Carter of No Place Like Home Bespoke Later Life Support
Aug 05 = Presenters' discussion = updates on topics, guests and listener events
Jul 29 = Lynn Marchant, Workplace Wellbeing Consultant, specialising in mental wellbeing, and Lead for Kent Mindful Employer
Please accept our apologies, due to a technical problem the Listen Again recording for this week starts about 20 minutes in to the show

Jul 22 = Janette Beetham Workplace Dyslexia Consultant and Think Dyslexia
Jul 15 = John Tipping the Dyslexic Entrepreneur
Jul 08 = Frances Beaumont of Dyspraxia UK
Jul 01 = Martyn Yates, Rev. Liz Chapman, on the subject of Labyrinths. Labyrinth at Pilgrims Hospice Canterbury
Jun 24 = Martyn Yates, Rev. Liz Chapman, Nick Evans, and colleagues & friends of Pilgrims Hospices
Jun 17 = Presenters' discussion: Sleep
Jun 10 = Florence Parot of The Sophrology Academy
Jun 03 = Presenters' discussion = event round-up
May 27th = No show this week (Bank Holiday Monday)
May 20 = Presenters' discussion: Exercise
May 13 = Louise Cox Chester of Mindfulness at Work (MaW) and Jane Chapman of Positive Steps
May 06 = No show this week (Bank Holiday Monday)
Apr 29 = Presenters' discussion: Stress
Apr 22 = Wendy Watson, Reflexologist of 1st Feet Reflexology
Apr 15 = Elizabeth Rugg-Easey of BackFit Clinic and Pilates
Apr 08 = Mike Dilke of RelaxBackUK , Mary O'Keeffe of University of Limerick and Simon Makinde of Perfect Balance Clinic
Apr 01 = No show this week (Bank Holiday / Easter Monday)
Mar 25 = Carol Brace, Natural Juice Therapist
Mar 18 = Launch Show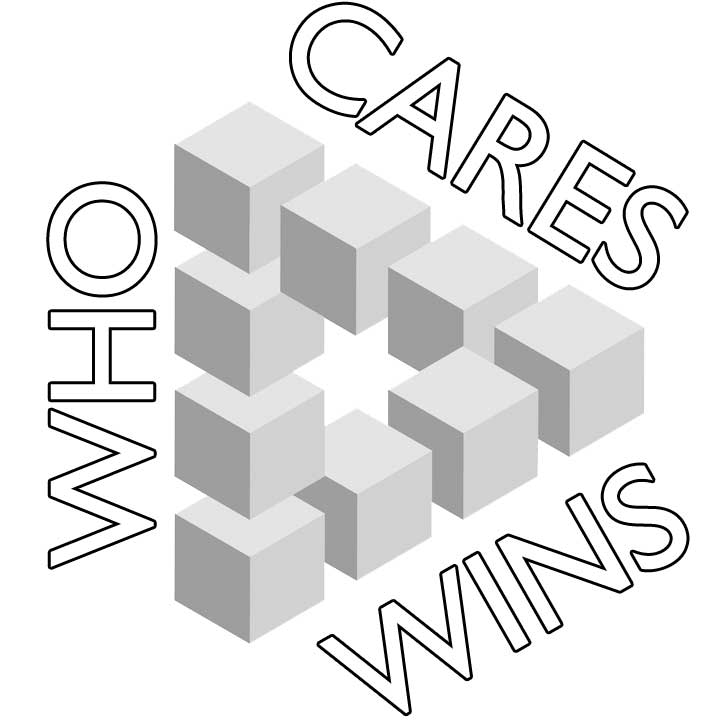 Who Cares Wins Radio Show
-
Listen to Who Cares Wins on Mondays at 12noon or Thursdays at 12noon on:
or at your leisure through our Show Diary Listen Again links on this page and the Who Cares Wins website where you can find more show information: